Air compressors- screw oil-lubrecated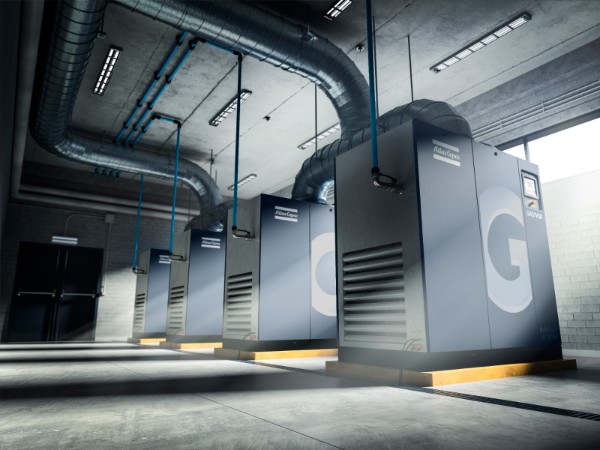 Atlas Copco Air compressors
 Oil-lubricated screw air compressors
Complete range of oil-lubricated rotary screw compressors provides for steady, energy-efficient and smart AIR solutions, reducing your total lifecycle cost. Superior technologies like energy recovery systems decrease your total cost of energy even more.
No "one size fits all" concept. Range of features and options for optimization of your compressor: from running the machine at high temperatures to extra safety devices matching your specific requirements
Our GA oil-injected screw compressors bring industry-leading performance, flexible operation and high productivity, reduced energy costs at a minimal cost of ownership. A wide range of compressors enables you to find the air solution that perfectly matches your specific requirements. Built to perform in even the harshest environments, an Atlas Copco GA keeps your production running efficiently.
Exceptional energy savings
Atlas Copco's VSD+ technology closely follows the air demand by automatically adjusting the motor speed to match the compressed air supply to the demand. Combined with the innovative patented iPM (interior Permanent Magnet) motor (IE4), the GA VSD+ achieves average energy savings of 50%. This reduces the total lifecycle costs of the compressor up to 37% on average.
On top of energy savings up to 50% , the GA VSD+ realizes a Free Air Delivery (FAD) increase of up to 12% for improved efficiency and performance.
Air compressor GA30-90 leaflet